How Solar Works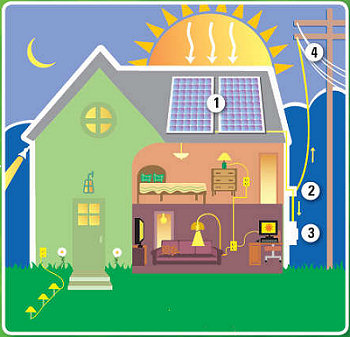 Grid Connect
Photovoltaic panels convert solar energy from the sun into direct current (DC) electricity.
A Grid Tie Inverter converts the DC supply into 240V alternating current (AC).
The AC supply is distributed first to your residence.
Any excess power is then returned to the grid.
A newly installed solar panel generation system is eligible for Renewable Energy Certificates which can then be traded with the energy provider. Meaning $$$ in your pocket.